Muon - A new kind of RTS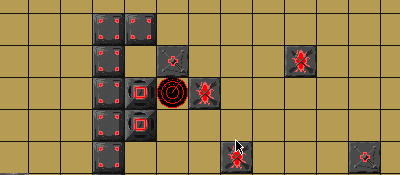 Muon is a real time strategy game under heavy development and with a rather unusual twist - it has no mobile units. You win the game by conquering the map using buildings only.
This is a game I develop in cooperation with h4xxel and kqr. There is yet no release of Muon available. However, the source can be found here, and the 1.0 release is planned to be for desktop Linux, Windows, OpenPandora and possibly a release for the Nokia N900 and the Raspberry Pi.
More information about gameplay will follow.